Home
Details

Category: News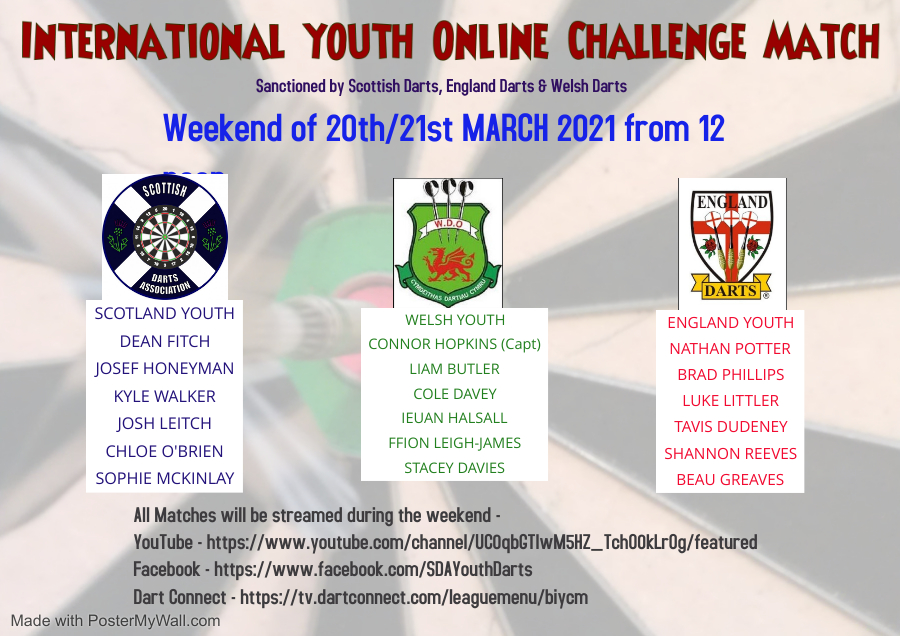 Saturday/Sunday 20th/21st March 2021
Toe the Oche 12.00 Noon on both Days
Links to follow this event-
YouTube https://www.youtube.com/.../UC0qbGTIwM5HZ.../featured

Facebook
https://www.facebook.com/SDAYouthDarts
.
It can also be followed on Dart Connect at https://tv.dartconnect.com/leaguemenu/biycm
Read more: BRITISH INTERNATIONALS YOUTH ONLINE CHALLENGE MATCH
Details

Category: News
Due to the ongoing situation of Covid-19, the Six Nations Committee has decided to postpone the Six Nations Cup 2021 event which was scheduled to be hosted by the Scottish Darts Association at the Normandy Hotel, Inchinnan Road, Renfrew, Scotland from 17th to 20th June 2021.
The Scottish Darts Association will now host the event at the same venue from 16th to 19th June 2022.
Details

Category: News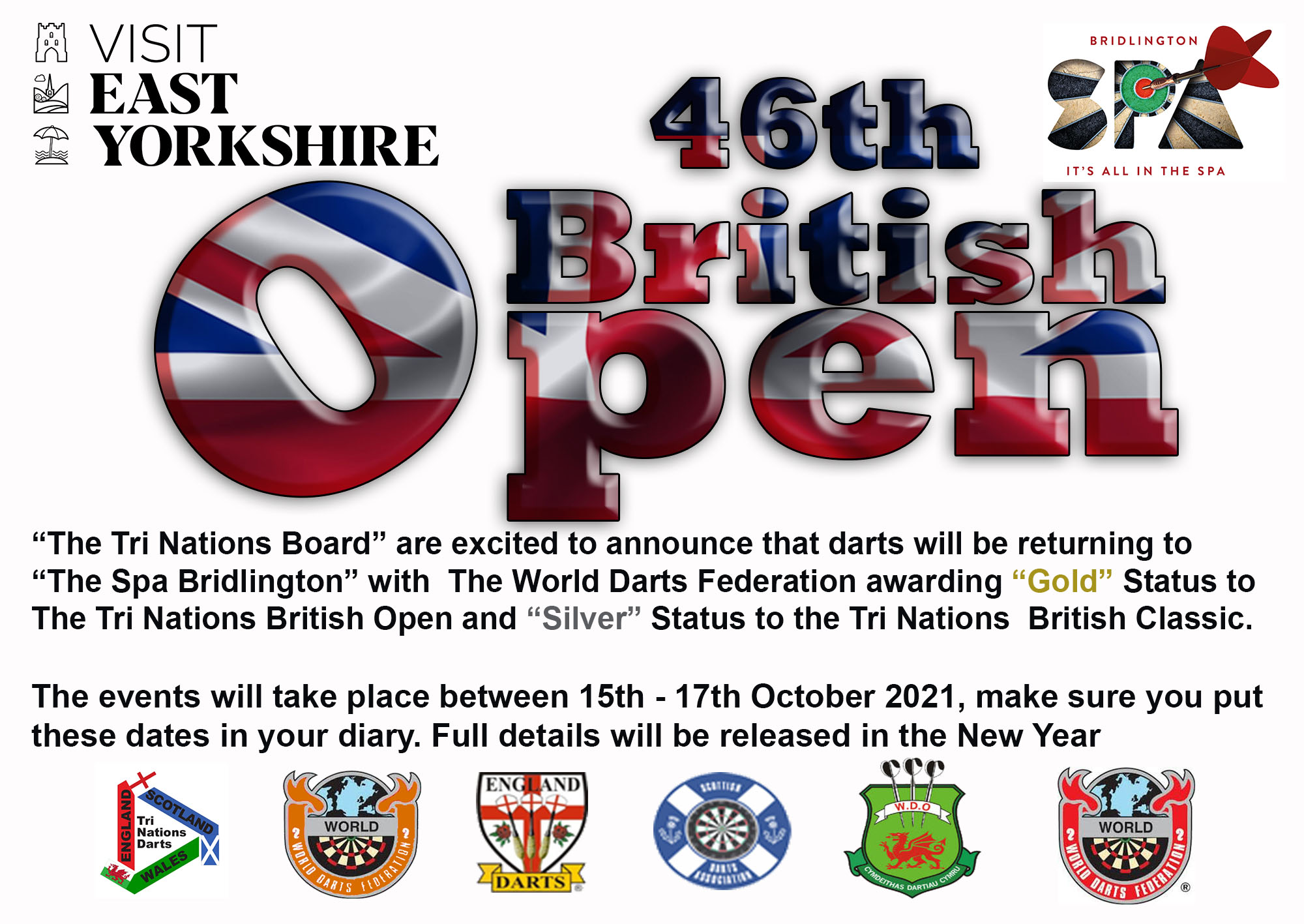 Details

Category: News
In view of the current Scottish Government restrictions, brought on by the battle against Covid 19, the Scottish Darts Association have reluctantly decided to cancel the Scottish Open due to be held at the Normandy Hotel, Renfrew in 2021.
The event will return bigger and better than ever in February 2022 when it is hoped that some sort of normality will have returned to our daily lives and the sport we all love.  The Scottish Open has always proved to be one of the most popular in the darts calendar and the Directors hope that this postponement will in no way dampen the players enthusiasm to return in 2022.
Everyone at the SDA wish darts players and families round the world all the best as they cope with the pandemic restrictions and that they all stay safe from the virus.